Most of the expats who do settle in Thailand as a married couple tend to settle in Hua Hin. This is a mainly middle class Thai society and attracts some of the best expatriates in Thailand. Hua Hin is home to one of the palaces of the Thai Royal Family and also home to some of the best golf courses in Thailand.
Thai Attorney in Hua Hin
Many Thai families tend to keep a second home in Hua Hin and use this on weekends and public holidays.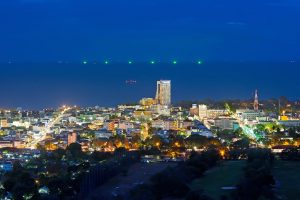 Hua Hin Law Office (CLOSED PERMANENTLY)
Hua Hin Huay Mongkol Rd.
Petchkasem Road, Hua Hin,
Prachuabkirikhan, 77110 Thailand
Hua Hin is where the Law Firm in Thailand was started many years ago. Since then the law firm has grown to every major city in Thailand. If you have a property issue, retirement problem or are getting married or divorced then speak to us at Law Firm in Thailand in Hua Hin. Our attorneys in Hau Hin will be able to assist you with what you need in Thailand at reasonable cost.